Lakota at Winter Park
Lakota at Winter Park is a diverse subdivision with upscale homes, gorgeous view lots and townhomes. It is less than a quarter mile from Winter Park Resort. These prestigious properties sit on the mountain overlooking the ski area. They are surrounded by the beautiful mountains of the Arapaho National Forest.  You have the convenience of walking or taking the shuttle bus to the ski resort or riding your bike to the miles of trails in the summer.
There are private heated garages at every unit. Most have a private hot tub to soak in after a day on the mountain. The balconies offers spectacular views of the Continental Divide and Winter Park Resort.
Almost every lot has a trophy view of the Ski Area and/or the Continental Divide. Lakota at Winter Park is located directly across US 40 from Winter Park Ski Area. It is the first large subdivision in the town of Winter Park that one comes to after coming over Berthoud Pass.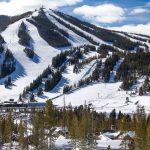 Lakota at Winter Park is named after the Lakota Indians. They are a tribal Native America group that resides in the northern part of the United States. The Lakota are one of the tribes of the Sioux nation.

Lakota at Winter Park Homes & Townhomes For Sale
Lakota at Winter Park Building Lots For Sale