Winter Park Real Estate Realtor Paul Lewis believes Winter Park real estate has always been a great value and is more so now than ever before.  While many other mountain resorts in Colorado have been overdeveloped or have much higher prices, opportunities in Winter Park real estate and also in Grand County are endless. That, combined with the proximity to Denver and the friendly local atmosphere, has made this area the ideal mountain resort to own a second home.
Winter Park, Colorado has long been known as Colorado's favorite resort. It started as a ski area in 1939, owned by the City of Denver. Skiers from the Front Range of Colorado used to come up to Winter Park on the train. From that simple beginning as a day ski area, it is now a full fledged resort and real estate for second homes & vacation getaways is more important than ever.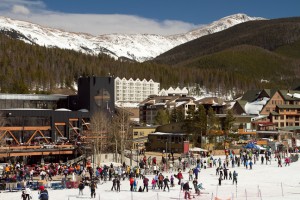 So has the reputation for recreation has grown over time and so has interest in Winter Park real estate. In addition to world class skiing at Winter Park Ski Resort, with over one million skiers a year, the town of Winter Park and the rest of Grand County now offer year round activities, and the summer rivals the winter with the diversity of activities and quantity of special events. Grand Lake is the town on the western entrance to Rocky Mountain National Park and has the largest natural lake in Colorado. Granby is between Winter Park and Grand Lake and offers its own schedule including those at Sol Vista Resort.
Winter Park Real Estate Realtor Paul Lewis can help you find the perfect property for you.